I'm not a feminist by nature. When I read feminist articles I tend to feel removed from the author, as though she's speaking a different language that I don't understand. I have my interests and causes that I feel passionately about, including LGBT rights, and I have an academic interest in religion. Both of those keep the passion rising.
As I have said before, I'm not a feminist until confronted by a bunch of middle-aged men taking the piss out of women on Mock the Week, or someone telling me I can't write a subject because I don't have a dick. Or this...
If you are British and/or read the media, I'm sure you will have tripped over these gems.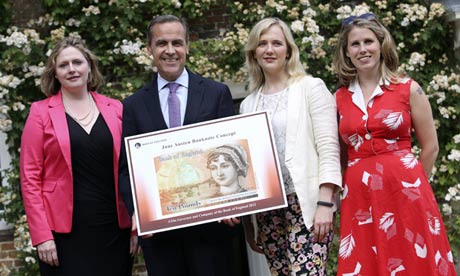 Twitter under fire after bank note campaigner is target of rape threats