When you're faced with stupid comments on the internet what do you do? At this point, I have to say if you ask me what stupid comments, you've made a stupid comment and I'm sitting on my hands.
Do you
Tell the person they are more stupid than Baldrick and shouldn't be allowed to breathe the same air as you?
Acknowledge they have a right to their point of view, then tell the person they are more stupid than Baldrick and shouldn't be allowed to breathe the same air as you?
Think that free speech is a wonderful concept and now you can express yours?
Sit on your hands and say nothing?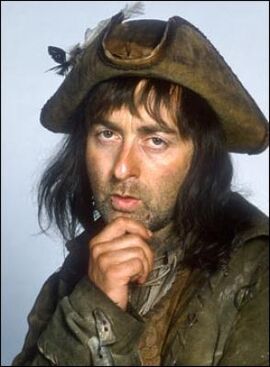 As Sue Brown I am a 'brand'. If I say what I really think, am I showing people where they're wrong because of course I'm right, or am I being a complete arse? A double arse because I'm in public and shouldn't take sides.
There are two areas where I get really hot under the collar.
I read a lot of articles about LGBT people and if they are pro-LGBT, the comments are full of scripture being misquoted and trolls looking for a fight. I want to chew my hand off at the stupidity but I've learnt it's not worth getting involved. Nobody is going to open their mind and their hearts through an internet exchange.
Recently I've had to do a lot of sitting on my hands, or walking away from the keyboard, not through LGBT articles, but from Facebook comments about authors, writing, the genre and/or all of the above. The fact is people don't engage their brain before firing off a comment. We all do it. We're spouting our opinion, supporting/lashing out at others and maybe not thinking about the people reading them.
Author A says something I disagree with. If I spout off about Author A, what about the reader who likes Author A and me? Aren't they going to wonder who else I've got in the crosshairs? What about if Author A replies in kind and before you know it there's an author war and your readers are caught in the middle. How will they feel about me and Author A duking it out? Will they keeping spending their hard-earned cash on my books or might they just buy elsewhere?
I admit I'm watching this in another genre and it ain't pretty. I like both the authors and I buy their books but I don't want to be caught in the middle of their war.
Sue Brown has opinions. I have LOTS of opinions. I'm not afraid to say what I think about LGBT issues or something that is important to me on Twitter and Facebook. But I rarely name names and I rarely attack another's opinion as wrong in public. Okay, okay, except women in the MM genre because, well, I never shut up about that.