It's been a tumultuous few days in world events. Donald Trump was sworn in as the 45th President of the United States, and in more interesting news, the world went pink for one day.
As usual, the cause of deep stress (the inauguration) provoked the usual brain freeze and I struggled to know what to write, either in fiction or in a blog. I put up a flag of defiance on Facebook, saying I'd sat on my hands for the two years that lead to this point, because #notmypresident and #notmycountry, but I was fucked if I was shutting up for the next four/eight years. This still stands.
I didn't watch the inauguration but unless I stuck my head in the sand, it was impossible to avoid. I'm going to leave you with one picture that sum up what I think the world has lost, and what it's getting.
That night my daughter turned her laptop round to show me what she'd been looking at. The nuclear blast site if London got hit. I'm gutted. My kid was checking to see if she'd die if Trump fucks up. The answer is yes, by the way. I spent my teenage years watching TV shows and movies on Armageddon. Now she's suffering the same fear I did. Do you know what that does to me as a mother?
Yesterday, however, I felt my first glimmer of hope in a long time. The world turned pink for a day. Across America and across the world, women donned their pussy hats and turned the world pink. Even Antarctica joined in, although they probably had more penguins than people.
Women's March in DC
This is possibly one of my favourite pictures.
— Women's March London (@womensmarchlon) January 21, 2017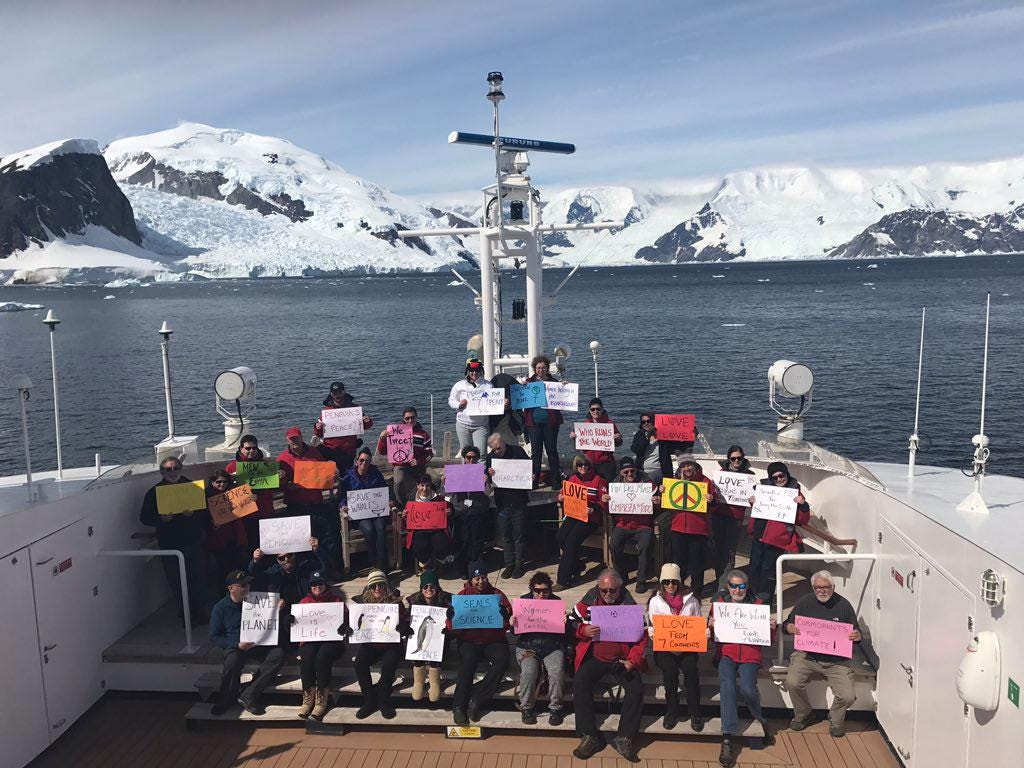 Antarctica joins in
For a whole day, the world seemed shiny again. People, women and men, marched and cheered, and the sour notes on social media were outweighed by the sheer vibrancy of pink. I don't know how long it will last, but I needed that boost. I needed to know that people will stand up and support each other, while we face an unknown future.