Happy New Year, my lovelies
I hope you had a good Festive season and a germ-free New Year. I celebrated by making a deadline to my publisher by 20 minutes. I submitted it at 23:40 on New Year's Eve. Woohoo!! It was time for a drinkie with family and watching the London fireworks on the TV.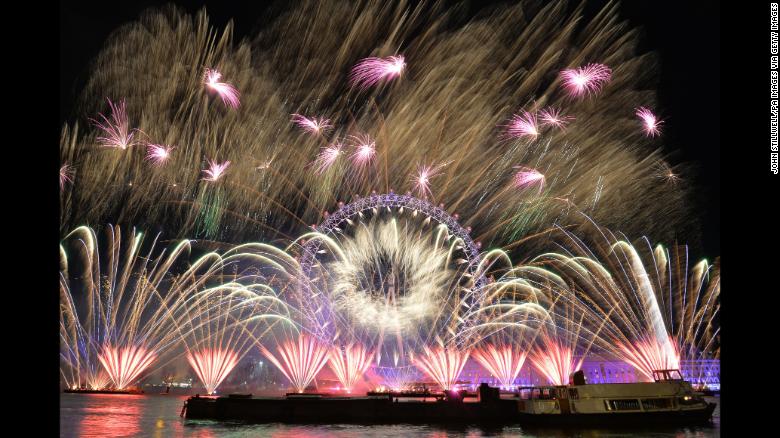 CNN has celebrations from around the world.
2017 was a year of great highs (my son getting his A-levels and going to university to study Aerospace Engineering), and great lows. Losing our dog, Tyler, was unexpected and devastating for two-foots and four-foots alike. It took Faith days to run around again, and she kept looking for him.
2017 was a different year for me professionally. Writing happened in bursts between family issues, mainly at writing retreats. I never thought I'd see myself back at a caravan park, but I've been to two this year, and written up a storm. Thank you to Liam Livings for organising them. He's a hard taskmaster but the results were impressive. I also had my retreat in the Lighthouse on the Isle of Wight, a more relaxed, okay, okay alcoholic-fused affair, but most welcome .
I made a decision to take some writing workshops. What I learned was I don't need training about how to write. They are excellent value for new writers. For old hands, not so much. I don't regret taking them, because they've given me the confidence to know I don't need to take another one - if you get my drift. I need to have faith in myself. Information/research is a different matter. I intend to pursue more research into crime this year.
I also went to the Crime Writing Festival in Harrogate. This was such a buzz to see some of my favourite writers. I need more buzz, less stress in my life. Don't we all?
I also paid for a couple of marketing courses. I really need to get stuck into those. That's 2018's job. I will fit that in... somewhen. Cracking marketing and promotion is something that plagues a lot of writers. Again, it's not rocket science, but getting it right and being consistent is another matter. If I've learned one thing over the last 7 years, what breaks an author into the market is rarely the quality of the writing.
Now I want to talk about 2018. I'm changing my approach. I keep saying this, but I spent too much of last year sucking in the negativity of social media. I still think the world is going to hell around us, but reading it day in, day out is not helping my health or my work. I'd like to spend more time blogging, and less time shouting at faceless maroons on Twitter. I'd like my own safe space here. You are welcome to join me under the denial blanket. I have wine, coffee and chocolate. My blanket is your blanket.
One last thing.
I have two resolutions; one personal, one professional. I'm not putting them out there just yet because my resolutions rarely last. But if either of them come to pass, you'll be the first to know.
1/365